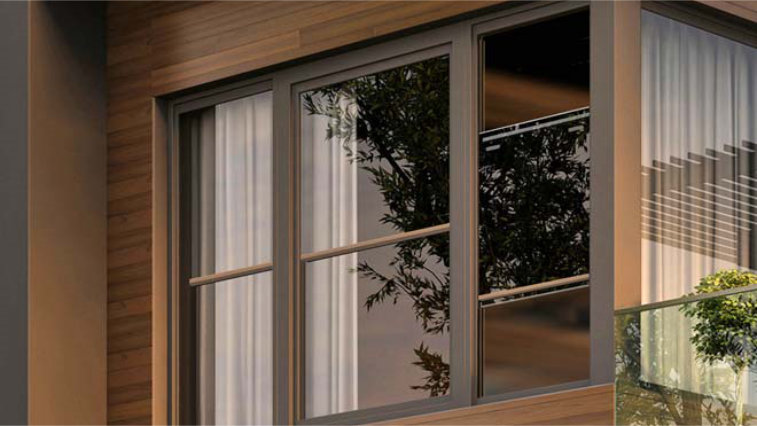 Double Glazed Thermally Broken for External Noise Reduction and Energy Efficiency – with PVC
Double Glazing Extends the Benefits of Nature's Fan
Building upon the existing energy cost reducing benefits of Nature's Fan, The Pearl Double Glazed vertical window is thermally enhanced by the new sash 'T' section being provided in rigid PVC for this window.  The PVC material acts to reduce the transfer of external heat in summer and maintain warmth in winter.
The many outstanding features and benefits of the Pearl vertical double hung system, Single or Double Glazed are detailed on our Pearl Single Glazed Product Page, including:
Pearl – Natural Air-Conditioning for Summer Cooling
Pearl Drives Out Excess Warm Air
New Sash T Section in Rigid PVC
Ease of operation due to simplicity of mechanism (Diagram 1)
Unique Anti Intruder Barrier – The 'T' Section (Diagrams 2 and 3)
Simplicy in Design Delivers Benefits
The Nature's Fan Pearl Double Glazed window is available with 2 panes and three opening versions.
.