Security Screens in Adelaide
Fixed window security screens are a growing requirement for the security conscious home owner. New homes and renovations often incorporate large feature windows as an important part of the design. Using conventional grilles to secure these windows is simply not an option and as a result security is compromised.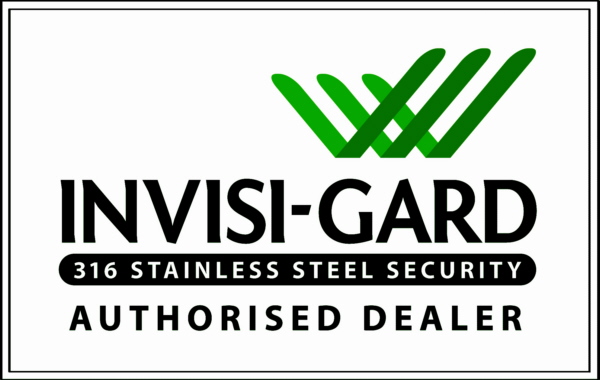 Invisi-Gard provides a modern security solution for modern windows. Combining the proven strength and security of 316 marine grade stainless steel mesh with extruded aluminium perimeter framing, Invisi-Gard delivers a security window screen that looks great and provides excellent security.
Product strength and performance are key factors in choosing your security screens. All Invisi-Gard fixed window security screens have been tested to Australian Standards AS5039-2003. You are assured that in choosing Invisi-Gard, you are choosing the finest in stainless steel security products.
Invisi-Gard – Australia's premier stainless steel security screen by Alspec utilises the highest quality materials ensuring maximum security and great looks with low maintenance for many years.
Security Mesh
Marine Grade 316 stainless steel high corrosion resistance, particularly to pitting corrosion. The 0.8mm 316 Marine Grade stainless steel mesh is woven from 900 MPa ultra high tensile wire making it highly resistant to attack and damage.
Appearance
Invisi-Gard assemblies have no visible fixings. The aluminium frames are slim and attractive and available in a range of natural and coloured finishes to suit any design and home decor. The security mesh is finished in black for design neutrality and to assist screen transparency so you can continue to take benefit from your views.
Australian Standards
Invisi-Gard mesh has been independently tested to Australian Standards. Invisi-Gard 316 Marine Grade stainless steel mesh passes the Australian Standards AS5039-2003 test for Knife-Shear.
Invisi-Gard Simulated Attack Videos